FAQ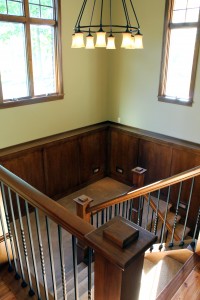 1) How long has White Birch been in business?
White Birch has been serving West Michigan since 1990.
2) Do you renovate homes and cottages?
Yes, in fact our business started out remodeling homes.
3) Will White Birch build on property that is outside of their own developments?
Yes, most of our homes are built on client owned property.
4) Will White Birch work with me to develop a custom floor plan?
Yes, we will recommend the right architect for your project or you can choose from our large print collection. If a stock print is chosen, we can make alterations to the plan incorporating your style and specifications.
6) What if I already have a floor plan?
Bring us your floor plan and we will build a custom home to your specifications.
7) Can I live in my home while a renovation is taking place?
Our goal is to make renovation projects as least intrusive as possible. We take great pride in keeping a clean job site and protecting areas of your home that are not being renovated. We make every effort to allow you to stay in your home during your renovation.
8) How do I get the building or renovation process started?
Contact Todd at 616 291-2711 to schedule a new home or renovation consultation.
9) What types of projects has White Birch Builders worked on?
White Birch Builders' portfolio consists of new home construction, residential and office renovating, and interior yacht refurbishing.