About Us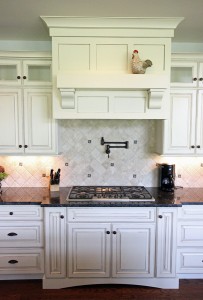 White Birch Builders Incorporated began by remodeling homes in 1990. Six months later, founding partners Richard Formsma and Todd Wilde began building new homes. Since the summer of 1991, White Birch Builders has made a commitment to quality building using the finest materials at an affordable price.
White Birch Builders Inc. is dedicated to building quality crafted, custom homes and enhancing homes through renovations. Our Michigan company has developed a reputation for high-quality single-family homes with features and amenities other builders often consider options or upgrades. We work hard for our clients ensuring full attention to detail is given to each step of the building process. Much time and effort is put into our consultation and bidding process which allows our clients to sign a contract with the assurance that the amenity level they expect is covered within the contract.
Todd Wilde, President of White Birch Builders Inc., has been part of the company since its inception. He has a passion for building and seeing beautiful projects come to completion with satisfied customers being his priority. Todd has been in the building business since 1988 and has aligned himself with a strong team of employees and high quality sub-contractors who have played a vital part in White Birch Builders success over the last 25 years. Todd regularly supervises each job site and his extensive knowledge of the building process ensures quality each step of the way.
White Birch Builders looks forward to serving you on your next building or renovation project.